¿Why consider a Whatsapp Integration for Business ?
WhatsApp is today not only the most favorite messaging application but also the top #1 social communication platform. According to Statista , as of October of 2021 this app has total of holds 1.2 billion global users. In other words WhatsApp it's a place where lots of people spend their time and taking a business there it's not a bad idea.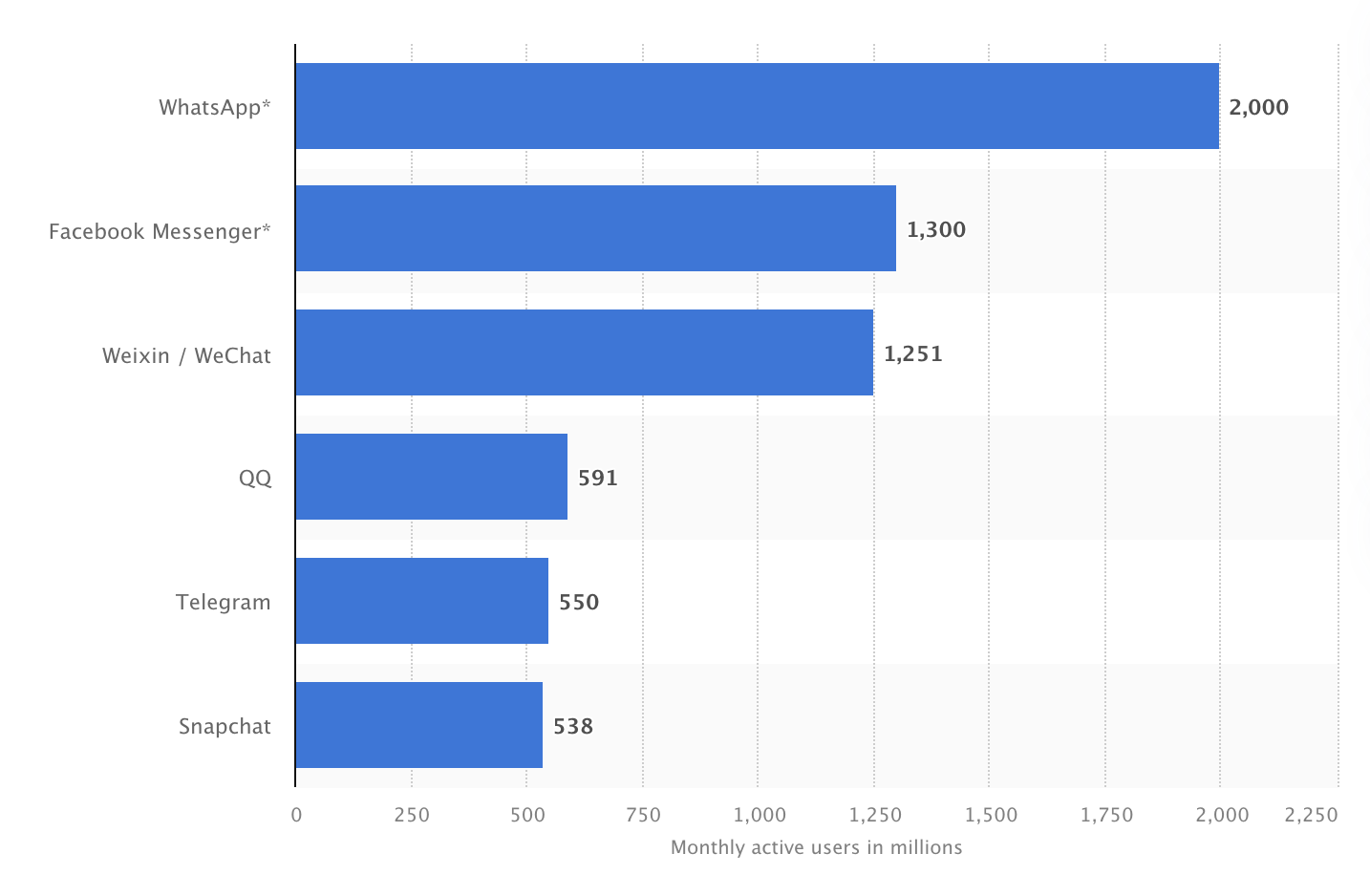 Some other key WhatsApp facts are:
WhatsApp is ranked as the most used mobile messenger app in the world
More than 100 billion messages are sent each day
The average WhatsApp user on Android spends 30 minutes per day on the app
On top of that, a report by eMarketer Insider Intelligence disclosed that during the pandemic WhatsApp was the top #1 customer service channel. This fact practically answer the question we are addressing here: a WhatsApp integration should be considered because today it's the preferred communication channel for customer service.
WhatsApp, WhatsApp for Business and WhatsApp For Business API. What's the difference? 

There is only one WhatsApp.  However, the approach or the way it's used allows the usage of a specific product. In brief, WhatsApp is the one that we all use on our phones; this is WhatsApp as everyone knows it.  A variation of WhatsApp is called WhatsApp For Business.  This is another app that also runs in your phone and that allows for certain automation.  However, if you are interested in distributing your inbound messages across your team then here is where WhatsApp for Business API enters play.  With WhatsApp For Business API, it is possible to go beyond a simple welcome message or conversation history.  WhatsApp For Business API feature:
Automatic Message Distribution
Unlimited number of team members
Conditional automated messaging
Chatbots
Activity Tracking
Contact Management
Notifications and alerts
Chat routing – Transfer to a team or person
Templates for frequently given answers
Comments and notes
Auditing and messaging monitoring
Analytics and reporting
WhatsApp's integration as a strategy to increase customer satisfaction 
During the pandemic, up to 21% of consumers switched to brands that sent them relevant messages or promotions in their preferred channels. This is a bold statement offered by McKinsey from the results of their last survey.  If customers are engaging in their preferred channels and WhatsApp is the most used channel, then it's easy to conclude that to increase the satisfaction of a current base of clients, a messaging channel like WhatsApp should be used.  This is also called OmniChannel integration.
By integrating WhatsApp into an organization's customer service process, an asynchronous two-way channel is offered that provides alternate space for richer interactions due to the fact voice notes, images and videos can be exchanged. Typical customer service phone call don't allow for media files.  Imagine the case of a shopper that receives the wrong product. Through WhatsApp, it is easy to send a picture to a customer service representative.
XCALLY as the best software for Whatsapp for Business API integration 

There are too many platforms in the market today that claim a true WhatsApp For Business API integration.  We prefer to work with Gartner's Magic Quadrant top FrontRunners  and within that list of solutions we believe XCALLY to be the best one.
XCALLY is an innovative omnichannel contact center and unified communication solution. It is the best digital transformation strategy for any business that customer care experiences.  It has complete integration with popular CRMs like Salesforce, ServiceNow, SugarCRM, ZohoCRM and Freshsales among others.  It also supports integration with other social media channels like Telegram, Facebook Messenger, Twitter, etc, and it features and IVR system, a Contact Management module, a predictive dialer and scripting tools. This makes the best of the bread solution to integrate communications coming from different channels.
Here is a list of facts that we believe are important to share:
Incoming WhatsApp messages can be distributed across available agents or conditionally routed to auto-replies or a chatbot
Agents can get at glance details of previous interactions
XCALLY offers an integrated view of the Customer Journey so an agent can rapidly have access to previous communications such as phone calls, call recordings, emails, received SMS, Facebook messages, etc.
Agents can add private notes and tags for later business intelligence
Canned answers can be programmed for a quicker and more specific response
Conversations can be re-routed to a different team or agent
Agents can add disposition to summarize the outcome of an interaction
Conclusion
In 2021 and upcoming years businesses and their customer care departments need to consider the WhatsApp channel.  Consumers are already there and pandemic proved  WhatsApp is the most-used channel for customer service.  Then It's true to say that one way to increase customer satisfaction is to enable integrated communications through WhatsApp.
If you are interested in increasing your customer care experiences with omnichannel communications platforms making happy customers please do not hesitate to contact us at info@linkedip.com or at 1-800-969-0164.