Using Technology To Provide The Best Customer Experience 
When Abel Garcia, a renowned restaurateur in Broward County took a Hungry Howies franchise he knew he was entering into a very good business opportunity.
Take Out business in South Florida is a profitable endeavor but it also has many challenges and Abel was sure to go through everything that was necessary to succeed.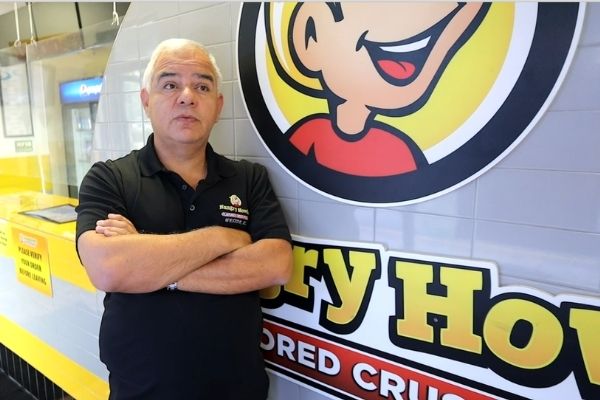 In particular, Hungry Howies of Weston was looking for an innovative way to reduce operational expenses, keep customers more engaged and increase revenue. They found a way through LinkedIP.
Opportunity to decrease costs
Like any other business owner, one of the main goals is to maximize profit with the least costs. So it makes sense to make an effort in cutting the 'grass' of the operation without sacrificing the quality of the product.
Once Hungry Howies of Weston was transferred to Abel he noticed one of the top operational costs was the phone lines. At the time of signing up with LinkedIP he was holding 4 analog lines. Just the simple fact of porting his numbers and enabling services with LinkedIP led Hungry Howies to some 56% reduction of monthly costs and annual savings of over $2,200.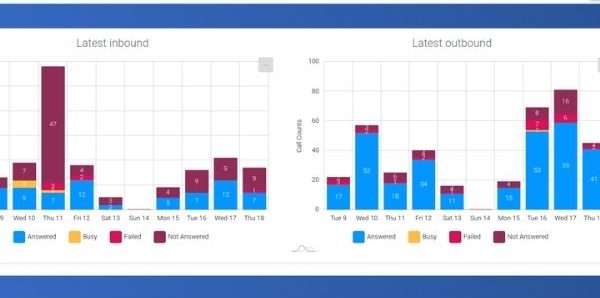 Call Analytics As Sales Strategy
In most take-out restaurants one of the most important communication channels is the phone. In essence, if the phone rings everything is good and if the phone does not ring then there are no orders to sell.  
Abel was looking to find out what was the day of the week with the least sales to create some promotions; he had a vague idea but could not confirm it since the current information system could not offer him reports or analytics or data visualization.   
Luckily LinkedIP in his Voice Business Suite offers access to a web portal that not only presents a raw report of all incoming and outgoing calls but also beautiful analytics on the call activity. By the end of the first month of service, Abel had a clear image that Tuesdays were the days with the least amount of orders as he was seeing it on a graph. With the right reporting, it was very easy to decide that Tuesday will be 2×1 Tuesdays.
How To Notify My Customers Via SMS If I Don't Have a Database?
Being able to identify with precision what day of the week was the right one for promotion was just the beginning of the business transformation.
Next, it was the ability to notify massively Hungry Howies of Weston active customers. Abel had in mind the idea of sending SMSes to the base of recurrent customers but… where to get the contact information from? Well, deal done with LinkedIP.
In just a few seconds LinkedIP Business Office Suite offered a report that identified at least 3,000 unique customers and their phone numbers. So starting an opted-in promotional campaign was a breeze. With the SMS campaigns, Abel was able to stimulate the purchase of their products.
By the way, LinkedIP sends SMS too and for Hungry Howie's it was able to text customers from showing the main number as Sender ID so in case somebody needs to call back the call is received as well. 
Moving To The Cloud To Increase Revenue
The final transformation achieved in Hungry Howies of Weston was the acceleration of its growth. Not all was wonderful because Abel was still keeping an old on-premise phone system.
The phone system was old and still consuming maintenance and with no options to grow or upgrade. And because it was an analog system they were always limited to just one simultaneous call per line making it impossible that more than 4 people could call simultaneously at a given time.
In this sense, we approached Abel and offered him a Cloud-Based Unified Communication system to replace the old phone system. Direct benefits were: $0 TCO, $0 in maintenance, free upgrades for life, unlimited users, and unlimited calling.
He did not hesitate to say yes. And the cherry on the top of the ice cream is that our cloud system does not limit simultaneous calls as each Cisco 7975 phone is capable of handling up to 200 simultaneous calls per phone.
This impacted sales instantly as from being limited to 4 simultaneous calls they were able to get up to 12 simultaneous calls on a Friday night hence serving more orders at peak hours. It can be said that by moving to the cloud Hungry Howies of Weston increased its sales.
Conclusions
 Transformation of communication is essential to every business that is looking for accelerated growth. Hungry Howies of Weston is one of those beautiful examples.
It's hard to think that by simple using innovative communication provider the business would achieve growth but as it's a proven fact. 
If you want to know more about the impact of innovative communications in your business please contact us at info@linkedip.com or call us at 800-969-0164.