Why Call Analytics Added Performance to Great Bear Automotive 
When Elias Levy and Pedro Zambrano embarked on the journey of offering services to automobile users in West Broward, they knew KPIs would be the definitive drivers for their success. 
Great Bear Automotive is the most loved auto repair shop in Weston, FL, and the surroundings. The reason is straightforward: they strive to provide the best service with a smile, passion, and quality.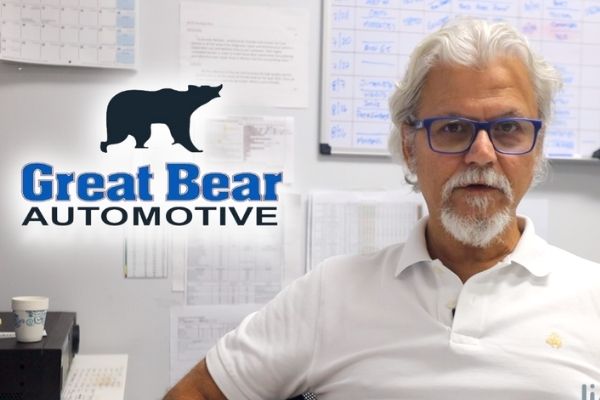 Check their online reviews, and there is one common factor to all the comments: their fantastic service. Elias and Pedro work harder with their staff to monitor all the KPIs that most impact their business to commit to excellence. 
Continuous observance of these indicators and production systems has been the key to building a solid service offering for their clientele.
Communications in the cloud for enhanced productivity
Elias, who has vast experience in the automotive industry and business planning and execution, considered adding innovative technology to serve its customers better.
In this sense, opting for LinkedIP's cloud communication service was the way to eliminate operating costs associated with maintaining his old phone system while resolving the lack of desired features.  
With a communication platform running on the cloud, the headaches of servicing TelCo hardware at his premises were over.
Now maintenance and upgrades are taken care of by the service provider at no extra cost. On top of that, Great Bear Automotive would get the required visibility of the communications between them and their customers.
Some of the perks included with the new solution are:
Unlimited incoming simultaneous calls

Automatic Call Distribution

Automatic Call Forwarding in case of failures

Call recording

Voicemail messages sent to an email account

Call analytics and statistics
Cloud telephony to accept more customer appointments
It may sound silly, but it's not. When Great Bear moved to the cloud, they also gained more infrastructure capacity. Unlike analog telephony, where only one simultaneous call is allowed per line, this concept of "line" doesn't exist anymore because of VoIP.   
So once they moved to the cloud, the limitations of traditional phone lines disappeared. And because each Cisco 7900 series can handle up to 200 calls at a time, their Front Desk can always accept as many calls as needed.
In other words, just by innovating their communication platform, they can now take more calls. Let's show this in a more clear way: they have eight devices in the main office, but the system has measured a peak of 11 simultaneous calls at a given time. That's an extra elastic capacity of 37,5%.
Call analytics to understand the company and the client 
For a long time, Elias was wondering about vital metrics such as:
The unique number of callers in a day or month. What constitutes a standard or average volume of calls?

How were the inbound calls distributed across the day?

The total missed and abandoned calls and who were they, and what member of the team abandoned or missed a given call?

Who are the team members that receive the most calls? And the ones with the least?

What are his valley and peak days?
Thanks to the statistics and analytics module in the web portal, it's really easy now to understand more specific properties of Great Bear's customers.

In a single dashboard, it's possible to visualize the calls that were missed, if any, along with the very important indicators like the waiting time, hold time, etc., that produce another way to see the company.  
A graphical report shows call volume across the days of the week, so the valley and peak days are easily determined. 
A comprehensive Call History report shows data in a raw mode that can be used for business intelligence like for example, identifying unique callers to the company and this way suggesting the number of individual contacts in a given period.
They can use this information to start outbound SMS campaigns, such as notifying them about promotions or deals.
Better customer care experiences
At the end of the day, all this innovative technology has one purpose: to create better customer care experiences between a brand owner and its customers by satisfying communication preferences and needs.

This is something that Great Bear Automotive understands very well, and luckily through the communication platform offered by LinkedIP, they strive to commit to it. 
Conclusions
The greatest strategy to grow a business is to invest in better ways to engage with prospects and customers. That's why moving communications to the cloud provides a competitive advantage.
If you want to know how to accelerate your business growth just by innovating in your communications, please do not hesitate to contact us at info@linkedip.com or to 1-800-969-0164.