Bria Enterprise
Bria Enterprise is a softphone tool from CounterPath that empowers your workforce with communication tools for a modern business.  It features:
Instant Mobility: Take communications anywhere with apps for laptops, smartphones and tablets.
HD Audio & Vdeo:  Integrate video to your current voice calling platform.
Effective Collaboration:  It includes chat, file transfer and HD video conferencing
Streamlined Administration: Easy setup and management tool. 
Powerful Softphone Features for Unified Communications
Bria Enterprise provides desktop and mobile softphone applications that facilitate best-in-class calling and robust call control features. Whether used for inbound or outbound calls, Bria makes it easy to integrate contacts from various sources, streamline communications, and manage calls from one easy-to-use interface.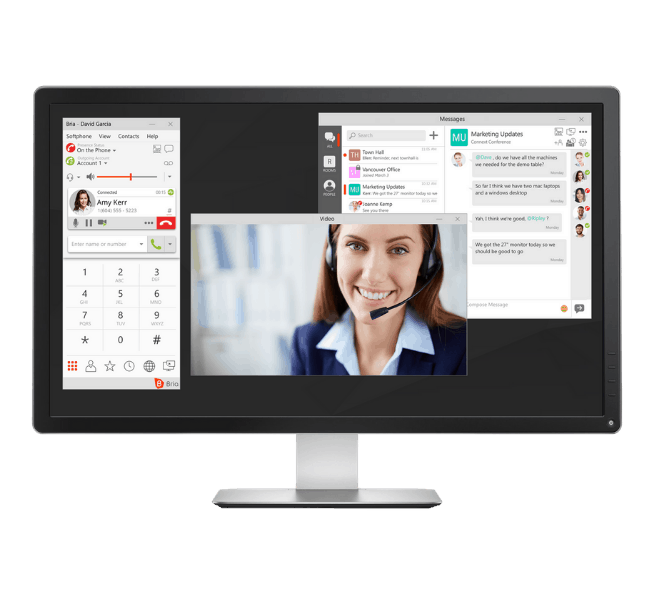 Easy, Streamlined
Management
Leveraging CounterPath Stretto™ Provisioning, administrators can easily deploy, configure, manage, and update Bria applications from the cloud. Once set up, all users have to do is enter a username and password to start talking, reducing pain points that were once common with VoIP softphone business solutions.
Presence and
Messaging Services
Enhance and create efficiencies by offering workplace messaging and presence. Users can see presence in real-time and get in touch using the communication method that makes the most sense. Plus 1:1 and public and private chat rooms can get answers faster than email threads.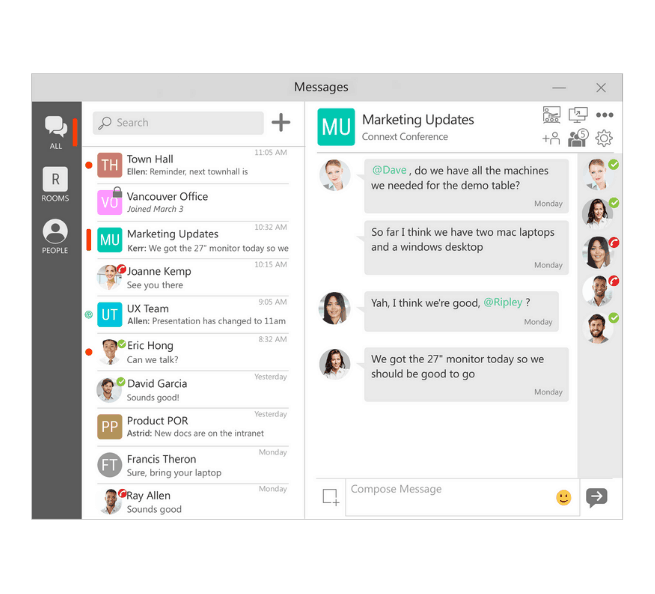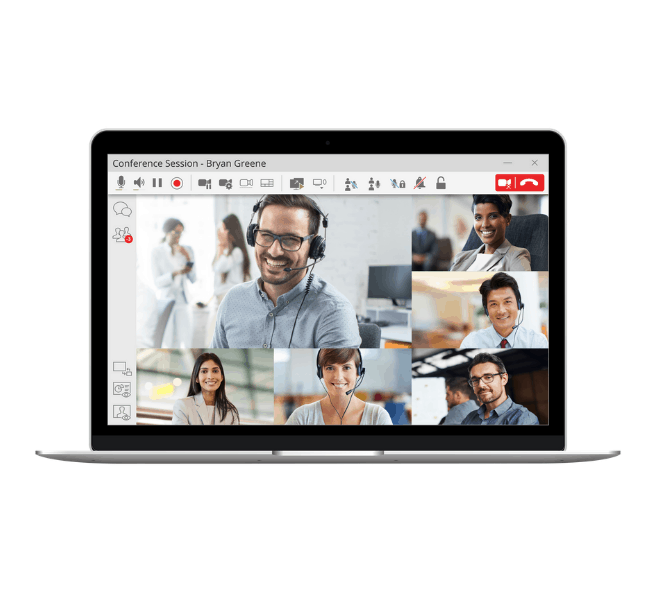 Collaborate with
Video Conferencing
CounterPath-hosted Stretto™ Collaboration service makes it even easier for your team to meet, work, and share in the same virtual space. With HD video conferencing for up to 200 participants, screen sharing, and an integrated messaging panel, connecting and collaborating couldn't be easier.
For a demo or more information on Bria Enterprise please contact us at info@linkedip.com.