Effective Communication while working remotely
It was not that long time ago that if colleagues and business partners wanted to get in touch with its team while on the go they needed to use an obsolete audio conferencing platform or a mixture of emerging chat technologies, right?.  The point is, they could not think of doing real-time instant messaging, video, file sharing or screen sharing. If you were a full-time remote worker, then you can tell how hard it really was to collaborate with others.
Today with unified communications technology it is easier to stay connected wherever business takes you, and remote workers can enhance their communications and productivity. Many mid-size businesses are adopting cloud-based solutions and real-time mobile apps that help them involve the way they work together. 
In this article, we will talk about the best communications technologies that help remote teams collaborate better and be more productive.
What is the right communication technology that my business needs?
Whether your business is hiring global talent from anywhere in the world, your staff is full of remote workers, or simply your company is looking for technology to increase productivity and effectivity at the workplace, a better collaboration solution should be a priority. Besides support remote worker your company needs to invest in unified communications solutions, and with the right solution, managing a remote team will be easy as if they were just in the same office.
Video Conferencing : Highfive
Highfive a online video conferencing is part of the unified communication suite that is the most helpful technology to allow seamless remote work.
A cloud video conferencing software offers opportunities to connect visually through a live video, using a web browser or a big screen, see and talk with leads, prospects, clients, colleagues and business partners in real time anywhere in the world, as if they were meeting face to face in the same place.
Online meetings save time and transportation. An estimated $37 billion is lost every year to unproductive and inefficient meetings.
Unlike Skype, Highfive offers a single platform for video meetings, voice calls and chat messaging. It can be accessible from a desktop and a mobile app with a simple URL and anyone can screen share and hold unlimited meetings. Highfive makes success the communication for out office workers.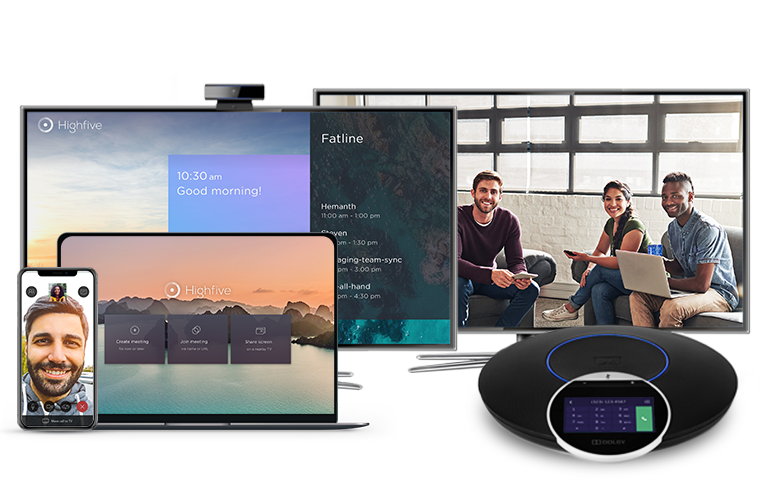 Cloud based unified communication: Bria Stretto
Bria Stretto the most effective telecommunications solution for remote workers is a cloud based unified communication that uses VoIP. VoIP technology uses a completely different infrastructure than traditional services and travels through IP networks; that means everywhere there is Internet it works. 
This allows for a communication platform with HD audio, HD video, Screen sharing, File sharing, Fax, SMS and Team Messaging, chat rooms and it supports those who are looking for more flexible working conditions and provides direct connectivity for employees outside of their main locations.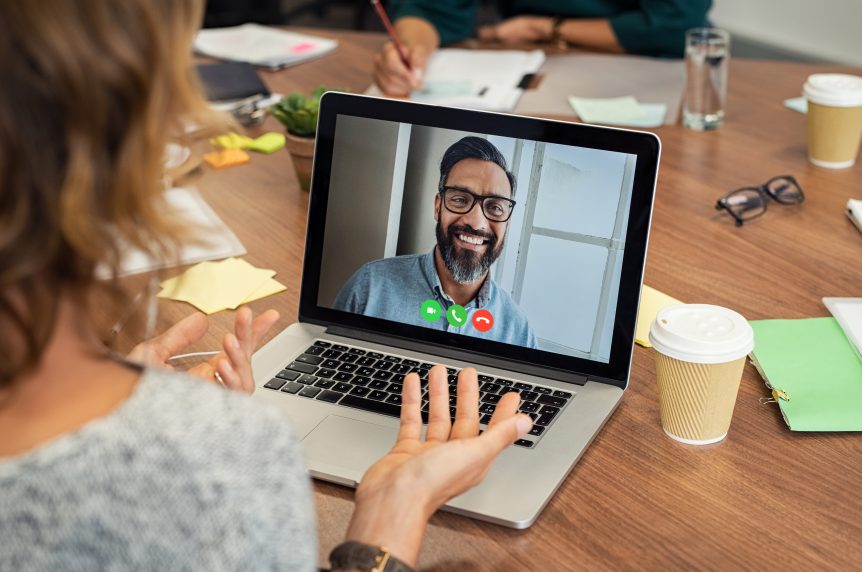 Online contact and project management tools: Bitrix24
It is very important for remote teams to stay accountable for what they do and have the necessary tools to report back to their teams and bosses.
The great way to do that is by using the Bitrix 24 CRM which keeps remote teams responsible for what they have done each day. They can reply to an email, reporting what they do daily and then each team member gets a description of what everyone did on the previous day, and they can write their own comments on the tasks.
In order to collaborate with a team, you must be able to communicate with everyone as a group. That's why these tools also have a chat application will allow teams to join, with real-time messaging and updates. Bitrix24 has plenty of other team tools as well, which are great for bosses to keep in touch with their team.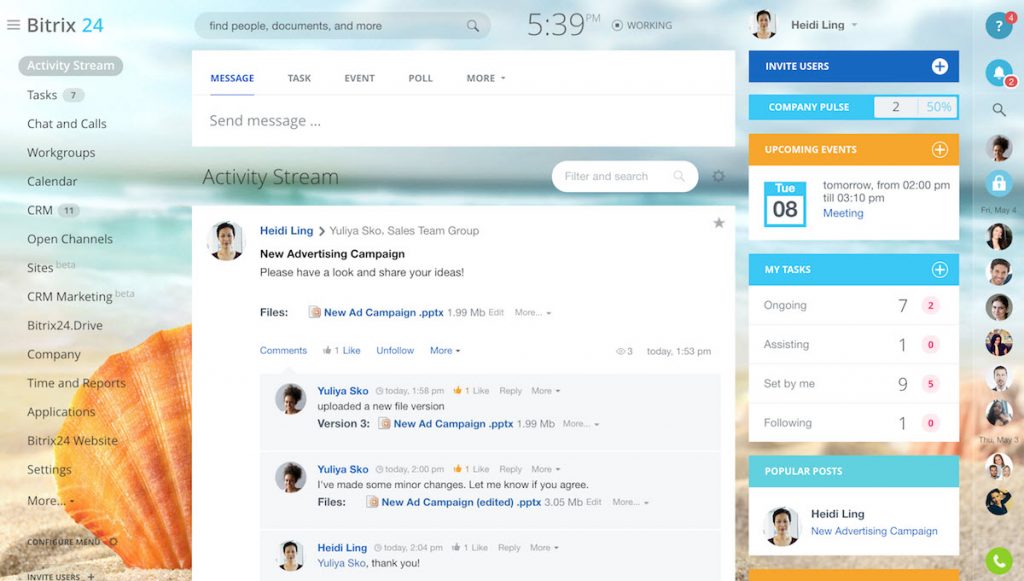 Transform your Business with Collaboration and Better Communication 
Cloud based unified communications, video conferencing, screen sharing, file sharing, online chat and project management tool all make collaboration that much simpler. There are numerous working technologies, and LinkedIP offers the best unified communication solutions for companies while keeping security at the highest level.
Give to your remote workers even more communication options at no extra charge. Go to https://uc.linkedip.com you can get a free consultation or email us at info@linkedip.com.